Weather your planning a birthday party or planning a team building event for your workplace, we have the solution for you. Drop Bear Escapes games are fun, engaging and encourage people to work together to get the solutions and escape.
Please call or email Rick for inquiries:
0433 777 428
Team Building

Great Fun

Challenging

GREAT, FUN idea for your Party.
Split into 2-3 teams & compete against each other to be named the 2019 Drop Bear Escapes "Champions" (of your corporation) for the rest of the year!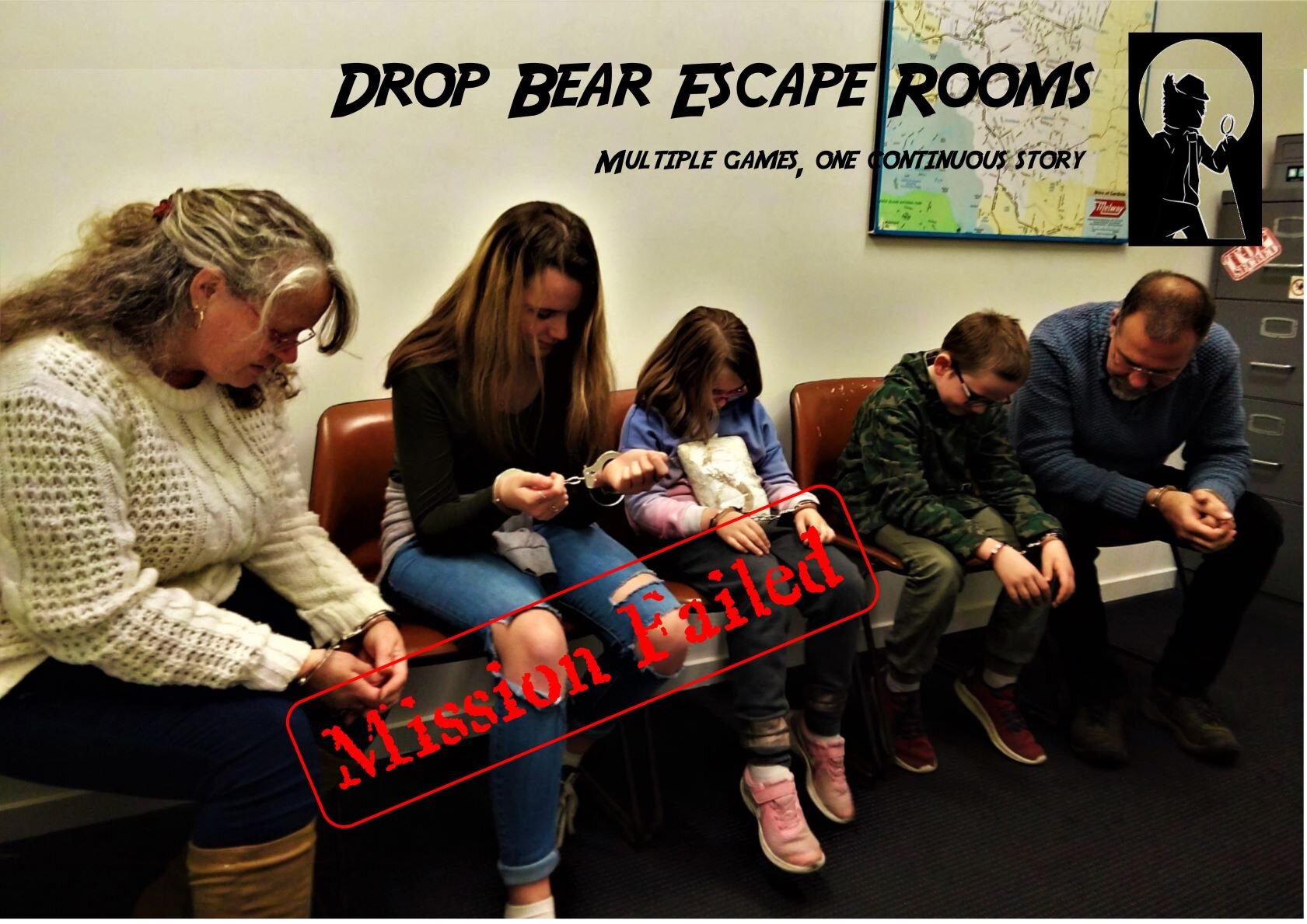 &
Various mini games and challenges
Facility hire for 3 Hours
Nibbles & Soft-drink
2 Game Masters for the entire time
Suit 10-21 Players
$45 PER PERSON
&
Various mini games and challenges
Facility hire for 3 Hours
Nibbles & Soft-drink
2 Game Masters for the entire time
Suit 10-24 Players
$55 PER PERSON
MISSION FAILED &
THE LOLLY SHOP
Facility hire for 3 Hours
Nibbles & Soft-drink
2 Game Masters for the entire time
Suit 10-16 Players
$70 PER PERSON
OR
ADD Various mini games and challenges
Facility hire for 4+ Hours
Nibbles & Soft-drink
3 Game Masters for the entire time
Suit 10 - 24 Players
$85 PER PERSON